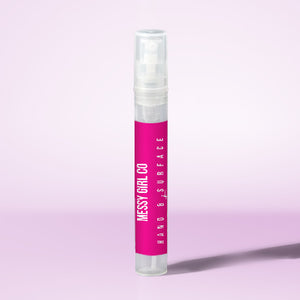 Messy Girl Co
Hand & Surface Sanitiser 10ml
Regular price
$5.95
$0.00
Naturally derived and Sustainable Hand & Surface sanitiser.
Our 10ml personal size is fantastic to carry with you in your purse, pocket or in the car.
Chemical based hand sanitizers can dry out your skin with constant use which is why, even though our hand sanitizer is pharmaceutical grade 70% it is formulated to be safe and super nourishing with the addition to Aloe Vera. 
Ingredients: 
70%+ Alcohol
 Eucalyptus
 Aloe Vera
Directions: Squeeze a small amount into the palm rub hands together until dry.
---
More from this collection